A day off work and nice weather means time for a mother daughter day. I feel like I work to much and never have enough time to spend with Aubriella or the days I do have off we have so much other stuff to do or the weather is crappy etc. Yesterday I took advantage of the nice weather and took Ella to the park.
At the park we had a picnic lunch. It didn't go over to well. She didn't want to eat she just wanted to play. Even though it was nice at home, that park we went to was on Lake Erie and it was a little chilly there. We made the best of the little time we did spend there.
After eating we walked around the path that takes you around the whole park and in front of the lake. Ella stopped to look at the water and said she wanted to go swimming. It was a bit to cold for that, but there were some people in the water. (I really think they were crazy)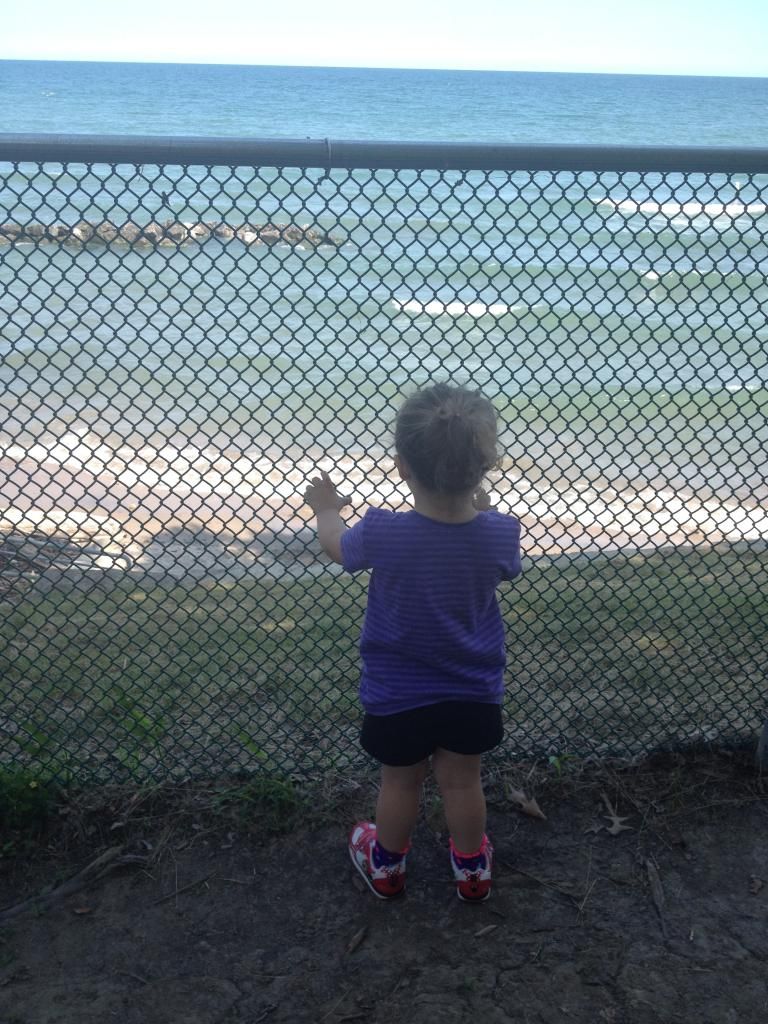 At the play ground Ella loved the slide. When doesn't she love the slide. I ended up having to bribe her and drag her away from the playground. She wanted to keep playing but it was a bit to cold for her out there.
As part of the bribery I agreed to go home and play "play doh" with her for the first time. I had bought her play doh a few days ago and haven't had the alone time to play with her. Play doh isn't something that I allow Ella to pay by herself. It needs adult supervision and I plan on using it as part of our Mother/Daughter time.
We had such a blast. We made snowmen, flowers, turtles, mickey and minnie mouse, fish, and so much more. I can see we are going to be doing a lot of play doh in the future.
Do your kids like to play with Play Doh?